Microsoft Ads Search and PPC
Known as the second largest and most popular search engine, Microsoft Ads (Bing Ads) click fraud may only account for 6.7% of the global search market but when you crunch the numbers, you get a whopping one billion unique global visitors each month. Everyone knows Google is the market leader with 3.5 billion daily searches and over 85% of the total searches worldwide conducted on the search engine. However, you'd be surprised to find out just how many people prefer using a different search engine when it comes to their daily queries.
Even though most ad campaigns are performed using Google Ads, particularly pay-per-click (PPC) ads, Bing does have its unique set of advantages that make it stand out. It also has nearly a 2.70% market share, which even though it can't compare to Google's numbers, does translate to quite a lot of money. And when a lot of money is involved you can rest assured click fraudsters will do just about anything to get a piece of the pie.
So, how do Bing ads campaigns work exactly and what does Bing do to protect users from click fraud? We're here with the answers.
An Intro to Bing
Launched in 2009, Microsoft's search engine, Bing, enables businesses to connect with an audience that searches 7.5 billion times a month. Their primary offer is PPC search engine results. You bid on keywords and then your ad is displayed when a user searches for that keyword. If they click your ad, you pay Bing. With Bing, you can set up targeting filters to determine when and where your ad will be published.
Furthermore, Bing allows you to pull a Google Ads campaign into their platform, saving advertisers precious time. Since Microsoft also owns Yahoo!, AOL and MSN, your PPC Bing ads can appear in results on any of these platforms. Even though LinkedIn is also Microsoft-owned, LinkedIn Ads stand alone. You can, however, target users based on their LinkedIn profiles through a Bing Ad. Bing has another benefit over its main competition: while Google's assistant supplies results from its own search engine, Apple's Siri, Amazon's Alexa, and Microsoft's Cortana all deliver their results from Bing.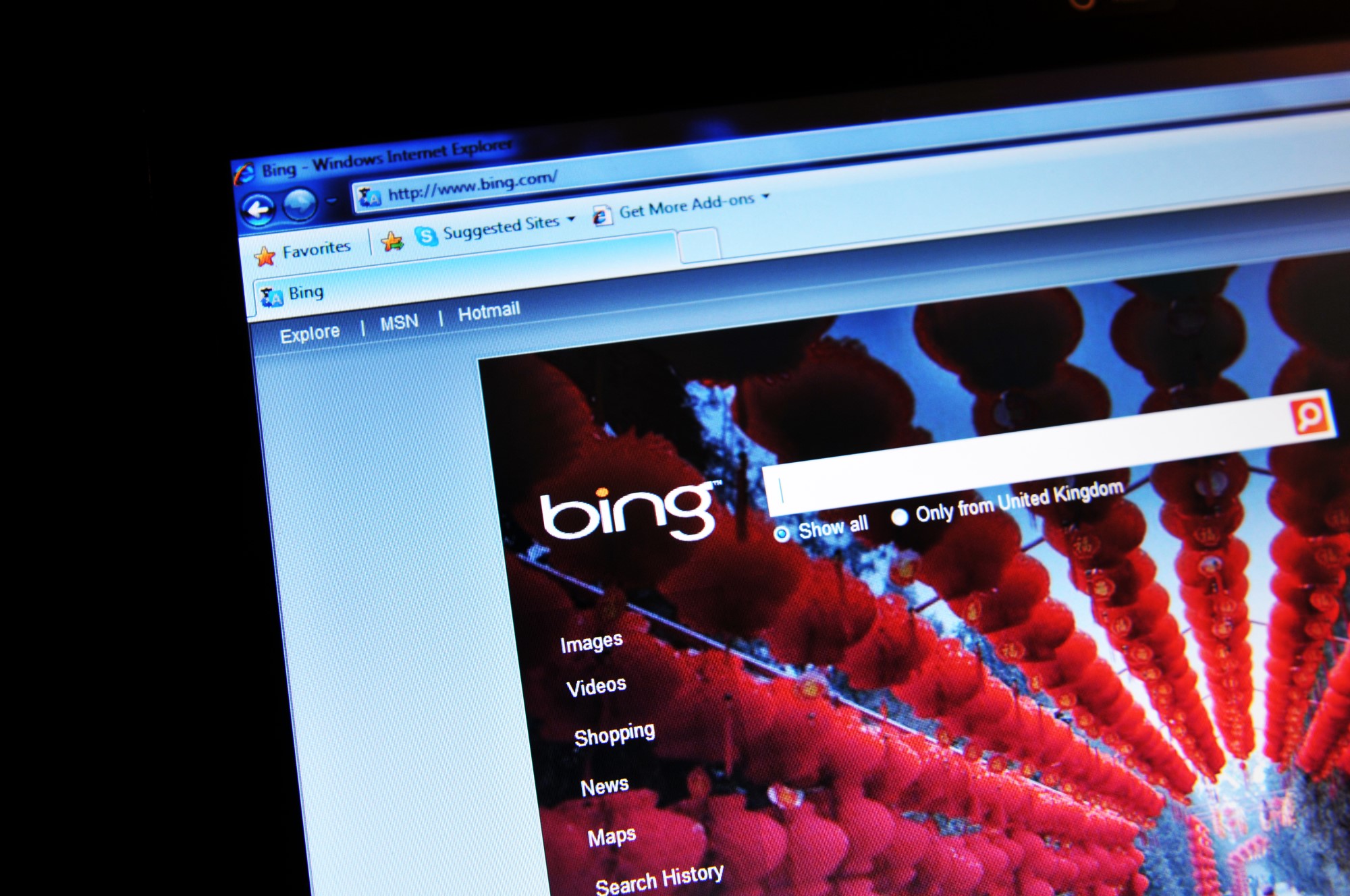 Bing ads or Microsoft Advertising is perfect for small businesses since you don't have to have a fancy budget to advertise on the search engine. Bing has lower cost-per-click (CPC) than Google does since advertisers don't have to compete with so many users when bidding on keywords. This means you can end up spending 35% less on Bing ads. In fact, ReportGarden has found that the average CPC for a Bing ad is $7.99 while the competition can bring you to more than half that amount ($20.08). And while you have to spend $500,000 a year on AdWords to earn a dedicated account rep, with Bing you only need to spend $500 a month to get the support you need.
If you happen to be a part of the local, travel, shopping, or health-related industry, you should consider advertising on Bing since these queries account for 30-40% of the total search queries on Bing. When advertising with Bing you'll end up reaching an older audience with an over $100,000 income. The platform also enables users to measure their keywords, bids, and timing to make the most of their Return on investment (ROI) and lets them decide on a set budget per day. If that didn't seal the deal for you, consider this: Bing's PPC ads are able to reach around 60 million users that its main competitor just can't.
Advertisers only need to pay when someone clicked on their ad but that only clears the path for click fraudsters looking to make money off your marketing budget.
Bing ads and Click Fraud
Bing enables advertisers to block illegal and fraudulent clicks by blocking IP addresses, but unlike Google where this process can be automated, on Bing, it has to be done manually. In Bing, if a bot clicks an ad multiple times it will count as multiple clicks. When it comes to click fraud detection on Google since you are able to dynamically and automatically block IPs in campaigns when you might be under a click fraud attack.
Having to block click fraud manually has been a major complaint among Bing ads users since manual click fraud and IP blocking takes a long time and is quite tedious, not to mention it isn't always effective. We're hoping Microsoft succumbs to the pressure and enables click fraud detection software like Clixtell's to perform automated blocks.
How You Can Protect Your Business
Until that day comes, you can still protect your ads and budget. Clixtell is a click fraud monitoring software able to detect any type of fraudulent activity when it comes to your Bing ads. We can help you file a Bing and Google fraud reporting file thanks to our data that helps you identify low-quality click activity and/or suspect click fraud that Microsoft Advertising has not detected. Many advertisers aren't even aware of the fact that they can get their money back from Bing when they prove their ads suffered from click fraud activity. All you have to do is file a refund report for the chance to get fully reimbursed.
Find out what you can do to protect your Bing ads campaigns from click fraud by signing up to our free trial today.