Watch & Understand Your Website Visitors Behavior
With clear, helpful visual insights.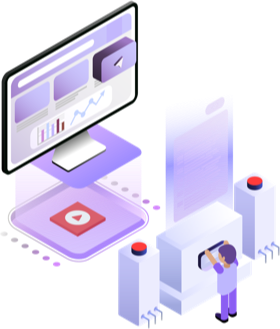 Website Video Recorder
Record all Visitor Sessions
With our video session recorder you can record actual mouse movements as visitors move across pages on your website. You can see where they clicked, how often they moved up and down on a page, and how the interacted with forms and links.
Boost Results
Improve online conversion rates by discovering when and why your visitors abandon. Find the biggest opportunities for improvement by identifying the pages and steps most visitors are leaving your site.
Identify Issues
Identify website usability issues by watching recordings of real visitors on your site as they click, tap, move their cursor and navigate across pages and forms.
Improve UX/UI
Improve website user experience by viewing your site the way your users do – on different devices, OS and browsers. Identify and address compatibility and user interface issues.
Conversion Intelligence
With our conversation intelligence feature you can track all types of conversion, from web forms to phone call leads, enabling you to focus only on what's really converting.
Block Bots
Identify and block click bots and fraudsters from entering your website. Identify malicious IP addresses used by competitors or hackers to waste your P.P.C. budget.
What our customers are saying

Anna Butler
"Clixtell has everything, I really like the combination of video capture and PPC fraud protection features. I also appreciate how accessible the team has been to my needs – always quick to respond to a chat or an email. Clixtell works and does exactly what it says it will do."

Eric Friedman
"Clixtell is highly recommended, the visitor recording feature works excellent and reviewing the sessions is great with their other monitoring features. It gives you a lot of insights to be able to make more informed decisions while running Google Ads and Facebook Ads campaigns."