The Problem: Click Fraud
Invalid click activity – "click fraud", has become the weapon of choice for unethical competitors and rouge ex-employees. Recent research estimate fraudulent click activity cost over $23 billion in 2017 alone. In other words, for every $3 spent, $1 will go to fraud. With statistics like that – Every digital marketer MUST ask himself – how can I protect my campaigns from click fraud?
Who's Clicking My Ads?

Bots
Over 36% of web traffic is generated by automatic bots & scripts. Is a bot clicking your Goole Adwords Ads? Block them now!

Competitors
Unethical competitors and ex-employees may click your ads as a strategy, to watch your ads go offline. With Clixtell's protection they won't be able to!

Hackers
"Click Farms" can produce hundreds of clicks within minutes. Are you a target? Protect your Ads! Live, automatic & efficient Click Fraud Protection
What Are Search Engines Doing About It?
Both Google & Bing Ads apply click fraud filters – but they do not prevent it. Instead, they will issue a credit to your account, but sometimes days after, and only if you ask for it. Search engines will always ask for logs & proof when submitting an invalid click investigation.
With Clixtell's Live Fraud protection & detailed fraud detection reports – you'll be sure to STOP CLICK FRAUD up to %100 and get your money back!
Our Customers around the world report dramatic increase in R.O.I since using Clixtell. With the best click fraud protection we monitor, analyze, detect & STOP click fraud on Google Adwords campaigns. So, how does Clixtell work?

Monitor
Visitors IP & Device ID
After a 5 minute setup, we will start monitoring every click to your website and analyze IP addresses & a device IDs searching for invalid click activity. We will immediately report back to Google & block every rule violation. In addition, you can watch visitor's Geo location, time on page, device type & fingerprint, ISP, OS and much more…

Secure
Adwords & Bing Campaigns
You set the rules, we do the blocks. We detect click fraud activity by the rules you set, and automatically blocks it on Google Adwords. Block IPs manually or automatically by range, device, or one by one. With our customized click fraud report, you'll be sure to get your money back for every invalid click.

Boost
Marketing Profit & ROI
Businesses just like yours report ROI increase of up to 300%! Stopping Click Fraud is easy with Clixtell. We have the best results in detecting and preventing click fraud activity in the most competitive environments. Save money & increase ROI. Start protecting your PPC campaigns today.
Live Dashboard
Track all ad clicks & website calls in one easy dashboard. Control how many clicks you allow from each source.
Stop Adwords Ads Scams automatically. View or download insightful website analytics and call data records.
Track & record sales calls by keyword & ad. Report conversions back to the source.
With Clixtell dashboard – you can maximize digital marketing profit & ROI.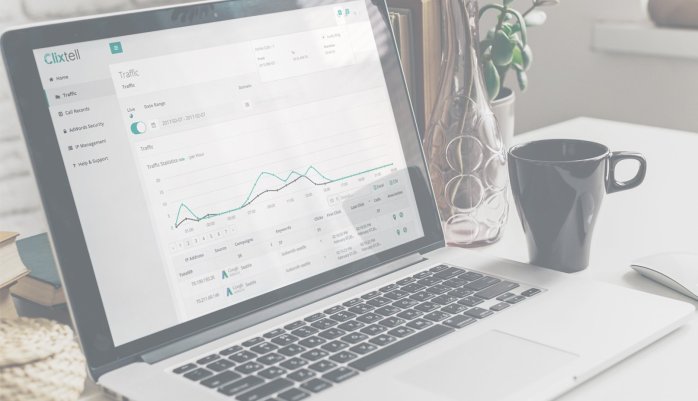 Only $40 a Month Per Domain:
24/7 Click Fraud Protection
5 Minute Setup
10,000 Paid Clicks
Unlimited Custom Protection Rules
Smart Range Blocker
Campaign Defense Mode
Enhanced Click Bot Protection
Multi Domain Protection
Easy MCC Integration
SMS Live Fraud Notifications
I.P. Service Provider
Visitor Geo Location
Immediate Google Adwords Blocks
Device ID Fingerprint
Visitor Time On Page
Live Dashboard Mode
Realtime Analytics & Fraud Reports
Complete Visitor Timeline
Device Detection & Protection
Time Limited IP Blocks
Double Range & CIDR Blocker
24/7 Customer Support
"What really makes the difference is the excellent service & support"
"A couple of months ago we looked for a click fraud protection software and after a short demo we chose Clixtell. Today we have the system implemented for 7 different customers, and it well returned the investment long ago. I believe while most systems essentially do the same, what really makes the difference is the excellent service & support. Highly recommended."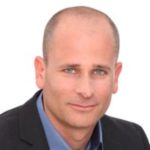 March 04 2017 – Elad HoganPan Prestige
"I was amazed… how quickly Clixtell increased our ROI"
"I was amazed to discover how quickly Clixtell increased our ROI. While easy to use and efficient, It provided exactly the insight we needed to boost our digital marketing. We can now easily optimize our SEO and PPC efforts, while protecting our campaigns from click fraud activity."

07.22.2016 – Eric Friedman
"We saved thousands of dollars"
"We didn't even know the magnitude of click fraud we had going. After installing Clixtell we realized exactly where our PPC budget was going, and block the unwanted clicks automatically. The system easy to use but powerful. An absolute MUST for every Google Adwords advertiser! Highly recommended"

02.24.2017 – Roy Solomun