The
better

way to protect your Google Ads campaigns.
Get more out of your marketing
budget and performance, together.
Over 200+ Reviews Online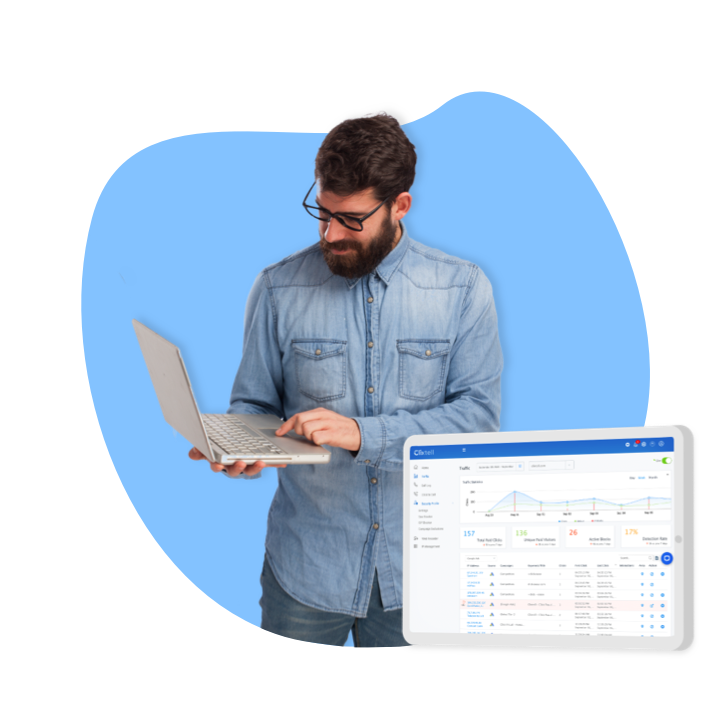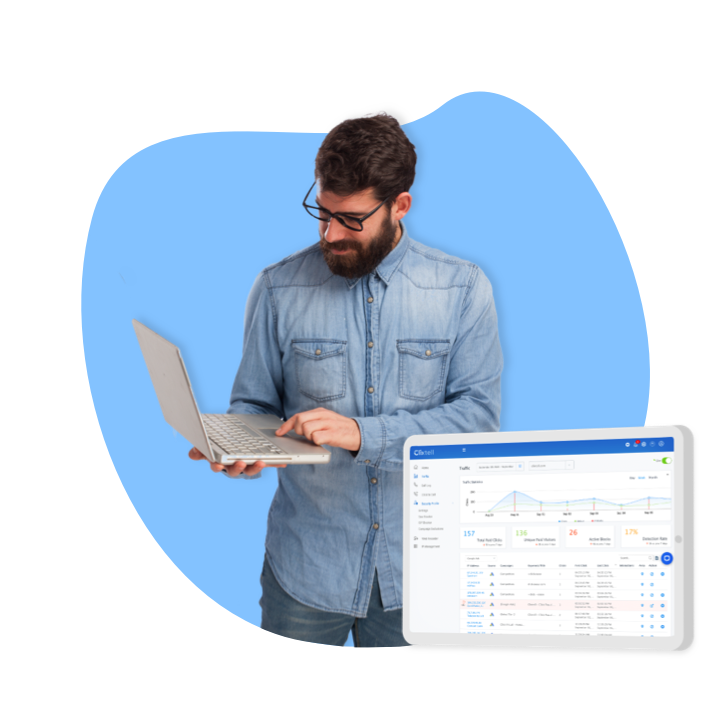 30%+
An Average Click
Fraud Activity
Join thousands of businesses and marketers around the world who trust Clixtell to monitor and protect their Google Ads campaigns. Faster Click Fraud
Detection and Protection
Our Powerful 24/7 Google Ads automated click fraud detection and protection system is faster and will instantly detect and block any type of click fraud activity.
Smarter Click Fraud
Device ID's Blocker
Our advanced device ID fingerprint detection is designed for all the latest devices and bots that click on your Google Ads and PPC campaigns.
Advanced User Behaviour Analyzer
Clixtell detects and blocks click fraud activity by analyzing visitor behavior using an advanced video session recorder, and provides you with the ability to watch your visitors' movements and recordings of their mouse flow.
Larger Refunds
by Google
Get larger refunds from Google to your account for all types of invalid activity identified and reported by Clixtell and trusted by Google's team.
Call-Only Ads Click
Fraud Detection
Our exclusive feature allows you to monitor, record, & detect click fraud activity in call-only ads & call extensions in order to receive a full refund from Google through our detailed reports.
Monitoring All
PPC Channels
The ability to track & analyze every click from all your PPC sources, including Google Ads, Bing ads, Facebook ads, Twitter ads, Taboola, and more.
Simple, Advanced and Affordable
Click fraud Protection Software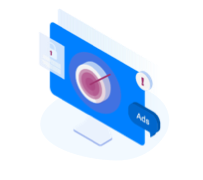 Clixtell will monitor each and every click, analyze every IP address, unique device ID, network service providers, VPN providers, proxy servers, geolocation, keywords, time on page, and more, recording all your website visitors by video, searching for invalid clicks activity.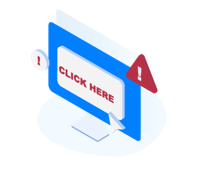 We'll detect all types of click fraud attempts on your Google Ads campaigns, whether made by humans or bots, by using more than 100 data points per click.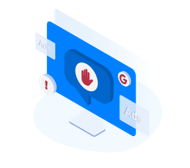 If click fraud activity is detected, Clixtell will block it immediately, preventing any attempt to attack your Google Ads campaigns by blocking the attacker from seeing your ads.

Clixtell will immediately block 100% of your Google Ads click
fraud activity. Try us for FREE, we'd love to welcome you on board!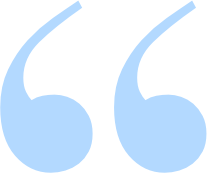 Our Customers Love Us
"Clixtell is simple and user friendly, yet a very powerful Click Fraud Protection software. It saves me time and money by automatically blocking bots & competitor clicks on my Google Ads that were wasting my budget. Highly Recommended!"
"Clixtell is better than any other platform we've tried, and we've tried them all, much smarter and with better security features, in fact, the only ones who can really deal with the Invalid activity in our Google Ads campaigns."
"Excellent click fraud protection software. I highly recommend using Clixtell on all of your Google Ads accounts. Ease of use and implementation, the ability to get a quick insight into every click and visitor, and instantly block competitors from seeing your paid ads."
"We didn't even know how much we were paying for click fraud. After installing Clixtell we were able to block the unwanted clicks automatically. The system is easy to use and powerful. An absolute must for any Google Ads advertiser - Highly recommended"
Integrate Clixtell with All Website Platforms:






















Activate Your Click Fraud Protection Now